July 2022 Edition
Here's to a new financial year!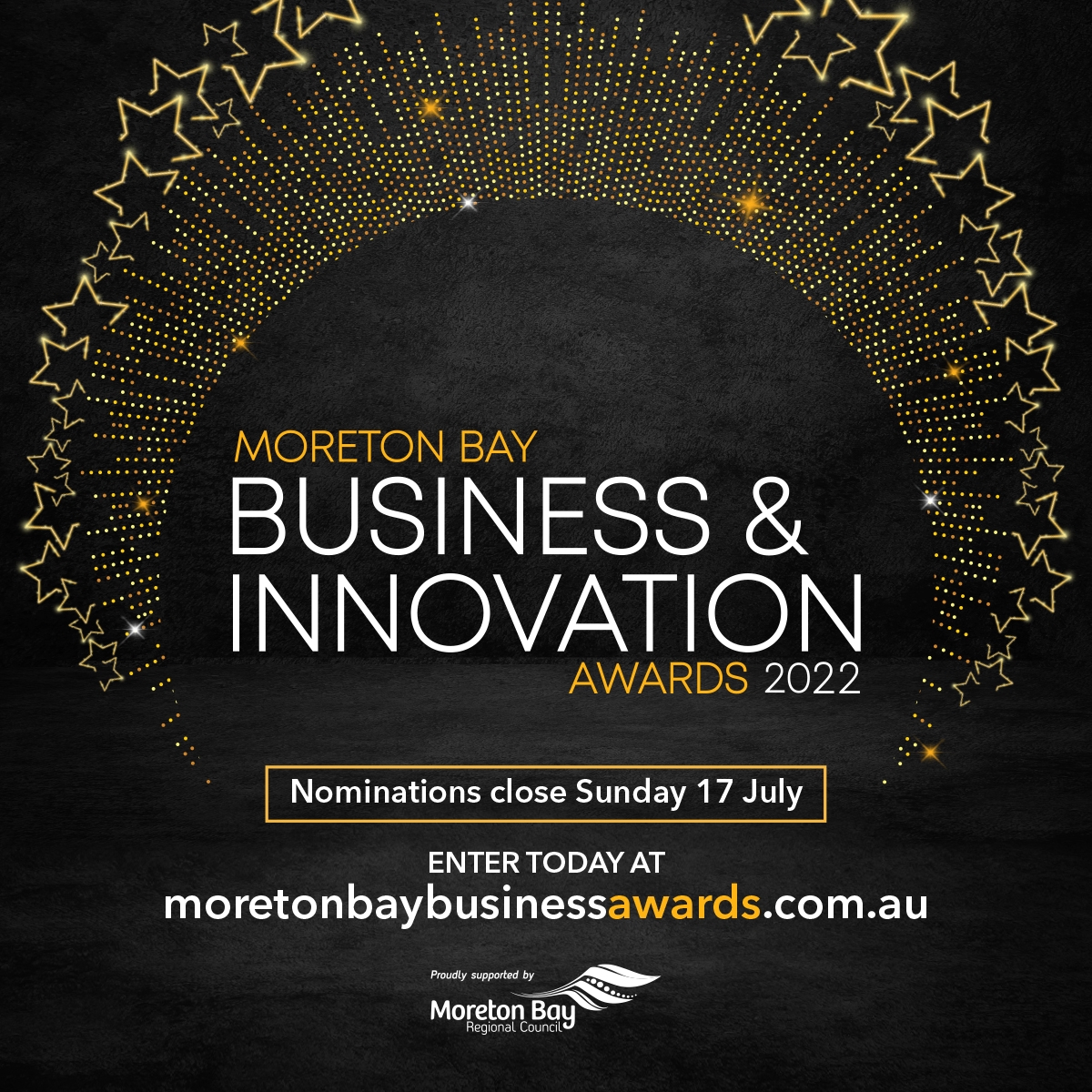 Welcome to our July 2022 edition of Business News brought to you by the Economic Development Department at Moreton Bay Regional Council (MBRC). I'd like to start by sending our best wishes for the new financial year to each and every business in our highly valued Moreton Bay Region business community. With a new financial year, comes new opportunities.
It's easy to take the new financial year for granted but with the amount of initiatives and activities on offer, we are encouraging you to plan ahead.
In this regard, you only have a couple of days to nominate for the 2022 Moreton Bay Business & Innovation Awards, which close at 11:59pm on Sunday 17 July. It's not that hard to complete the nomination and it can make a real difference to your business.
Council is committed to the growth, resilience and innovation of our local businesses. We are hands on in providing practical support that readily impacts your success. To find out what support services and offerings are available to you, view our business support resources here.

I hope you find our July edition of Business News useful and I look forward to sharing many more exciting #TeamMoretonBay business news items in the next edition in September.
Warm regards,
Paul Martins
Chief Economic Development Officer, Moreton Bay Regional Council

Moreton Bay, the centre for the digital economy
On Friday 8th July, it was announced that global-based renewables investor Quinbrook Infrastructure Partners is bringing their world-class $2.5 billion Supernode Project to the Brendale industrial precinct in the Moreton Bay region.
The Supernode Project is the largest 'green data' storage facility of its kind in the southern hemisphere and puts the region on the map internationally as a destination for global high-tech companies to invest and set up their business right here in Moreton Bay.
Moreton Bay Regional Council Mayor, Peter Flannery was joined by Deputy Premier Steven Miles, Quinbrook co-founder David Scaysbrook and Quinbrook directors to officially announce the Supernode Project.
Knowledge, Innovation and Entrepreneurship is a priority focus within Council's Regional Economic Development Strategy (REDS) and this project positions the region as South East Queensland's $40 billion engine room and a top regional innovation hub. We welcome Quinbrook and the Supernode project to the region and #TeamMoretonBay and look forward to supporting your growth as you develop this cutting-edge facility.

To read the full media release,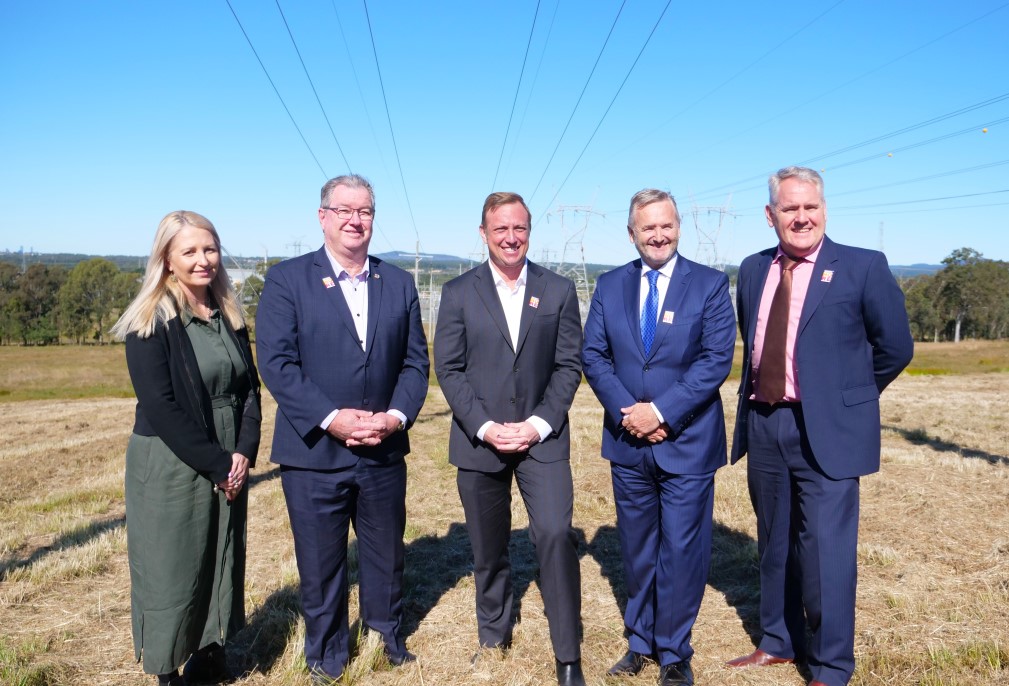 Mayor's 2023 Olympic Legacy Working Group
Mayor Peter Flannery recently convened the Mayor's 2032 Legacy Working Group.
The group is the first of its kind in Australia to formally meet ahead of the 2032 Brisbane Olympic and Paralympic Games, and has been set up to identify and advise on pragmatic legacy opportunities for the Moreton Bay Region.
Working group members are comprised of representatives from across the business, social, accessibility and community sectors. Four-time Olympic Women's Water Polo Captain serves as Olympic representative, as well as Paralympic medalist swimmer Blake Cochrane.
At the inaugural meeting, held in late May, the group discussed a range of legacy ideas, from being 'international ready' and culturally competent, to harnessing the economic and business benefits of the Games around logistics, manufacturing, consumables and across education sectors.
Saturday 23 July marks 10 years exactly until the 2032 Brisbane Olympic & Paralympic Games and Council is ready with a string of activities to uncover our next sporting heroes. Find out more here.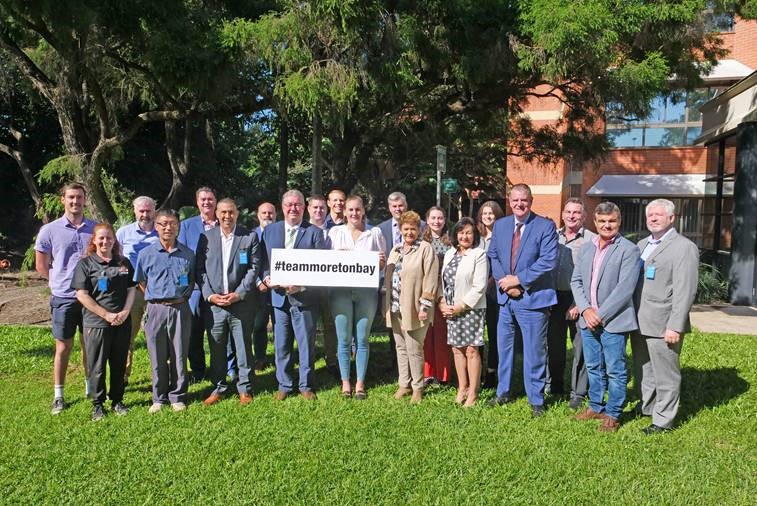 Progress against the Regional Economic Development Strategy (REDS) 2020-2041
The REDS provides the blueprint for Council, industry and the business community to collaboratively build a $40 billion economy by attracting and generating 100,000 new jobs by 2041. To support the achievement of the REDS' Bigger, Bolder, Brighter goals, the REDS Action Plan sets out 28 actions for the first 18 months of implementation.
As at June 2022, progress has been made against all 28 actions, with 23 now at a stage where the target outcomes have been or will be achieved by end of August 2022. And we are seeing great results already: the economy has grown from $17 billion to $18.7 billion (NIEIR 2021) and the total business numbers in the region have increased by 1,517, as at 31 December 2021 (ABR, 2022).
As we approach the end of the first implementation period, the industry led REDS Taskforce has been developing recommendations for Council on priority actions for 2023 and 2024 that will account for the 15 existing REDS actions that are ongoing in nature and for the new priorities that have emerged since the launch of the REDS in February 2021.
Consultation with REDS stakeholders regarding the focus and deliverables for the second REDS Action Plan will occur in September 2022, with adoption by Council scheduled for November 2022. A full progress report card against the first Action Plan will also be published at this time.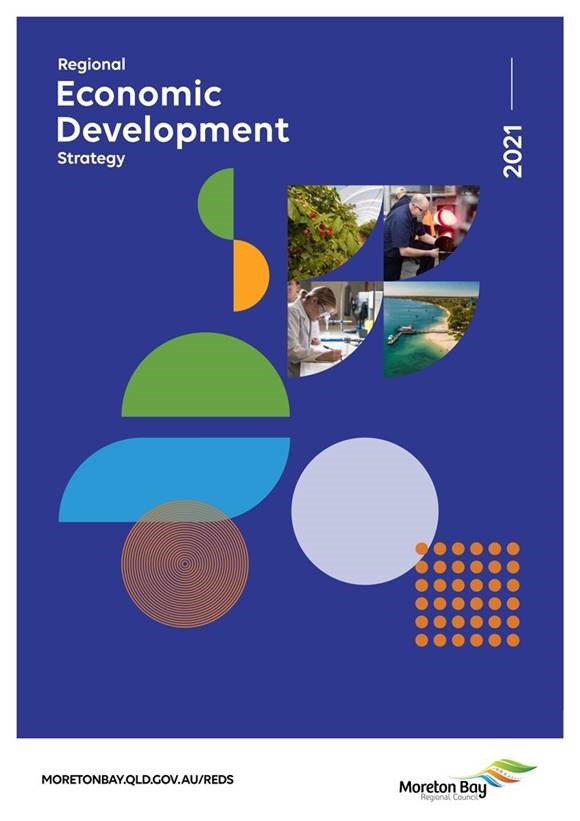 Business numbers are growing daily!
With 1,282 new GST business registrations in the region since 1 January 2022, Moreton Bay is clearly a place with high business confidence.

It is also a positive sign that these new businesses are spread across the region, with 77 suburbs being home to one or more new GST registered business since the start of the year. In fact there are 43 suburbs that have had 10 or more new businesses start up within this timeframe, and 20 suburbs that have seen more than 20 new businesses (see graph 2).
The business types that have had the highest level of growth have been Road Freight Transport (56 new businesses), Management Advice and Related Consulting Services (54 new businesses) and Courier Pick-up and Delivery Services (48 new businesses). During this timeframe there were limited numbers of GST registered business closures. Source: ABR, ABN and GST Registrations Moreton Bay Region, June 2022 (unpublished).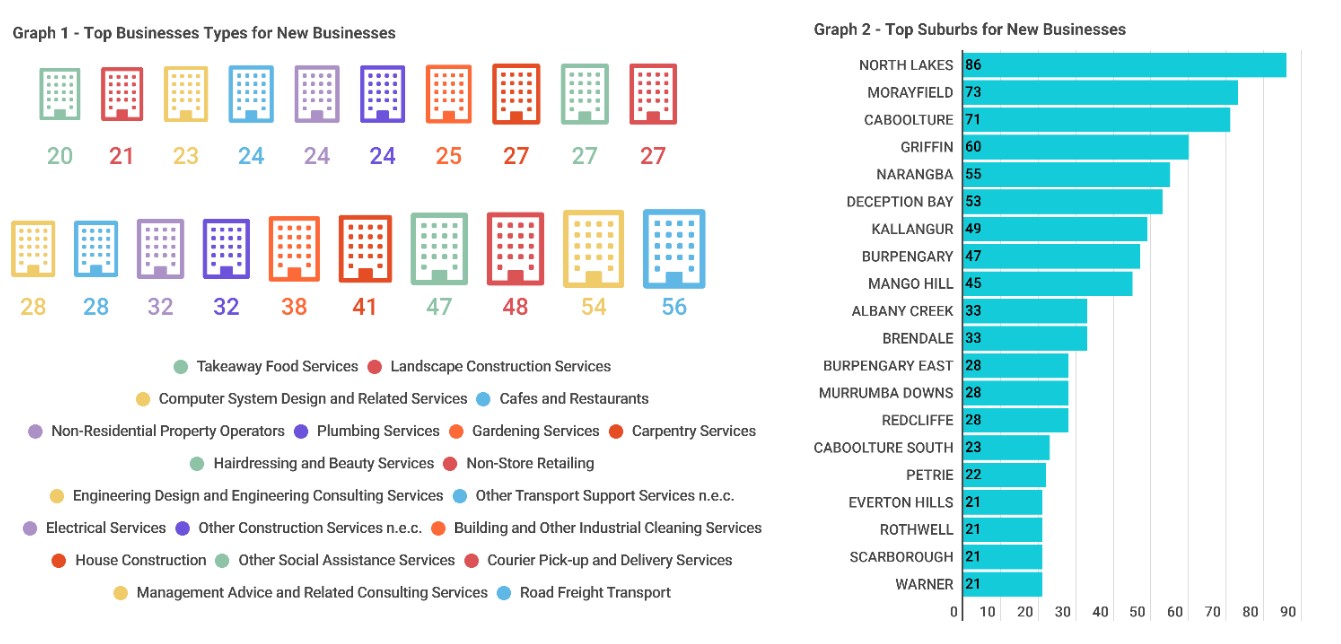 UniSC Moreton Bay partners with Moreton Bay Regional Council on Scenario Planning Research Project
The Moreton Bay Scenario Planning Research Project is a collaboration between Council and UniSC focusing on developing empirically-grounded scenarios of what the Moreton Bay region may resemble in 2041, supporting Council's Regional Economic Development Strategy (REDS) 2020 - 2041. Drawing on national and international scenario methods and exemplars, these scenarios will explore and explain ways various macro and micro factors might plausibly combine to shape the region's future assisting Council and REDS stakeholders to anticipate and respond to both potential risks and uncover currently unseen opportunities.
In June, Dr Retha de Villiers Scheepers, co-investigator of a four-person UniSC research team, updated REDS Stakeholders outlining that the research team had already completed 24 interviews with industry, government and university representatives, and reviewed more than 65 documents. The team identified 7 'macro' shaping forces, 7 Moreton Bay-specific factors, and a wild-card factor of the 2032 Brisbane Olympics, that might all combine in different ways to shape our collective regional future.
More recently, REDS Taskforce members helped rate and chart those forces on scales that capture elements of their potential impact. The six future shaping forces that emerged as most likely to significantly shape Moreton Bay Regional Council's future are: global climate change; more localised environmental issues; shifts in technology across the board (especially in communication, manufacturing and edition); global and local health issues; management of the region's state and national (and global) reputation; and the speed, intensity and sequencing of development and growth in the region.
In partnership with Council, UniSC research team are now developing a range of trend-combining prototypical scenarios and are working with key stakeholders to refine these over the next few months, before sharing them with the public.
Celebrating 12 months with the Food & Agribusiness Network (FAN)
On Wednesday 15th June, Council hosted a Food & Agribusiness Industry Workshop with over 20 industry stakeholders in attendance. The workshop provided an opportunity for engagement and information sharing between the wonderful producers, manufacturer, suppliers and distributor in the region. The feedback and insight council gained from this session is invaluable for the future direction of this sector in Moreton Bay and the MBRC Food and Agribusiness Industry Plan.
In July, Council and the Food & Agribusiness Network (FAN) are celebrating 12-months of their strategic partnership. The partnership with FAN is part of a suite of programs delivered as part of Council's commitment to the Regional Economic Development (REDS) which identified Food and Agribusiness as a key growth sector.

Council's investment has enabled the development of a FAN Moreton Bay cluster which boasts over 49 Moreton Bay registered members, demonstrating the appetite and demand for genuine connections and growth opportunities within the region.

To find out more,

Major events for the Moreton Bay Region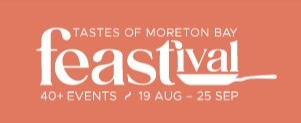 The tourism, sport and major events priority industry is highly developed with a visitor economy worth more than $1 billion. The region attracts 4.3 million visitors each year. Moreton Bay is home to signature events and national clubs including the Dolphins NRL team and in 2022, home to the Vodafone Warriors. Last financial year, Council supported 33 events through sponsorship, injecting nearly $5.5 million into the economy in additional visitor spending. Seventeen (17) major events have already been secured for 2022/23 and are expected to be attended by over 130,000 people, injecting an extra $10 million into our economy. High profile and iconic events such as the Abbey Medieval Festival, the Woodford Folk Festival and the Moreton Bay Food and Wine Feastival are all making a much anticipated return to Moreton Bay's events calendar in 2022.
For more information about what's coming up in Moreton Bay, visit visitmoretonbayregion.com.au/whats-on or check out the 2022 Major Events Calendar here.
The future shines bright!
Four schools have been awarded over $15,000 worth of prizes at the Mayors Telstra Innovations Awards (MTIA) Ceremony with approximately 150 teachers, industry mentors, families and supporters cheering them on.

The finalist teams presented in a three-minute live pitch format, unveiling their ideas, designs or prototypes to wow the judging panel in the new auditorium at Grace Lutheran College in Caboolture.

The Mayors Telstra Innovations Awards are all about giving students the confidence to transform what might be a dream or a small scheme into something big that could really make a difference to our community.
Knowledge, innovation and entrepreneurship are major focus areas of our Regional Economic Development Strategy (REDS) and this is one of many programs aimed at helping Moreton Bay become a top ten regional innovation hub.

Delivered in partnership with Telstra, the awards program is designed to help our budding innovators learn, explore and develop their entrepreneurial spirit. Moreton Bay Region had a record number of entrants with 21 teams from eight different schools taking part with entrants given four mentoring workshops from leading industry facilitators.

Applications for the annual Mayor's Telstra Innovation Awards will open early next year!
To find out more,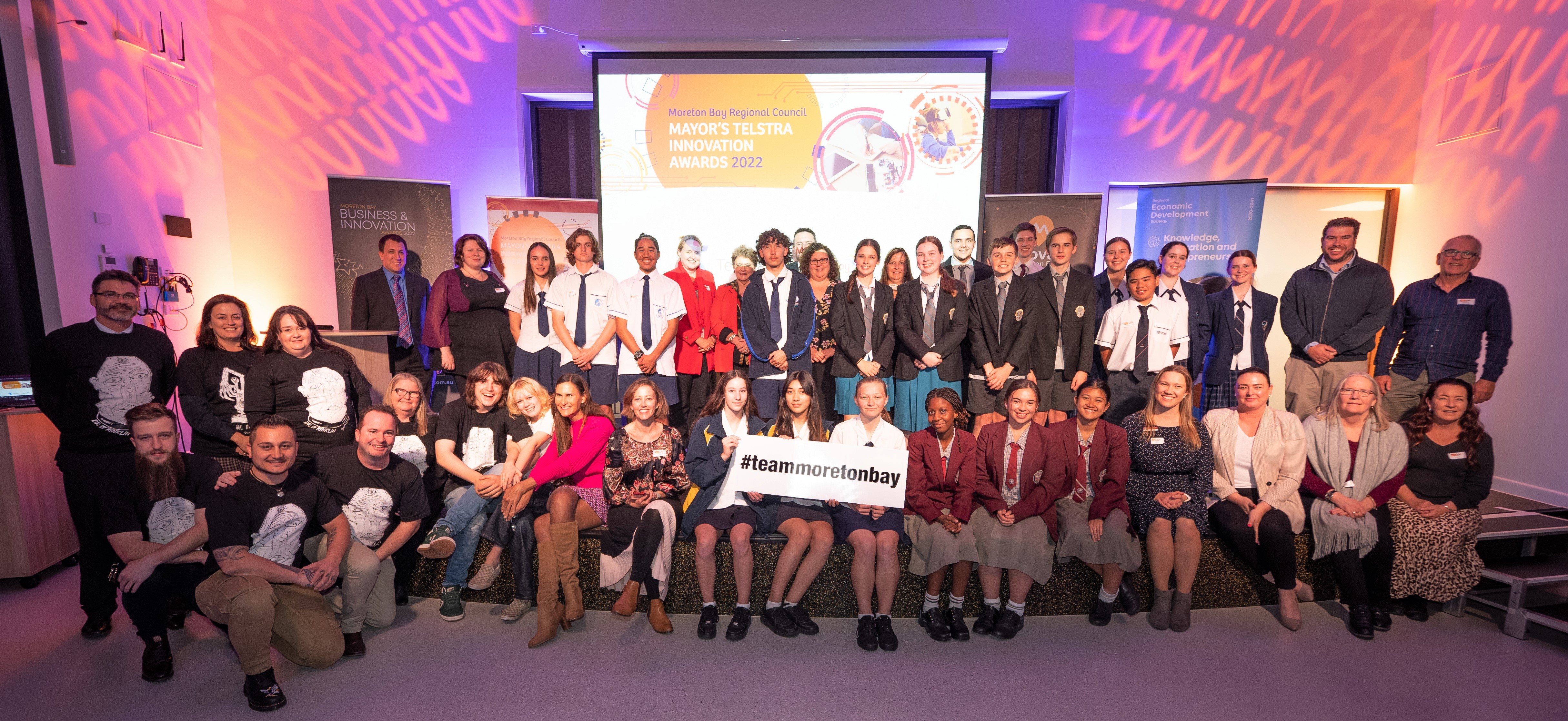 Techstars Startup Weekend
In just 54 hours, over 15 budding Entrepreneurs participated in Moreton Bay's first Techstars Startup Weekend hosted at the UniSC Moreton Bay Campus.
Five teams (groups of 2-4 individuals) worked with mentors, investors and leading businesspeople to learn how to develop their business idea into a sustainable business model using the world renown Techstars Startup Weekend methodology.
Over the three-day weekend, participants received invaluable guidance from our remarkable team of mentors and were treated to a series of Masterclasses. On the final day, teams pitched their ideas to a panel of judges with team DocSay taking out the top prize. DocSay is an automated document management system for small to medium construction companies using hands-free speech-to-text technology.
The Techstars Startup Weekend is part of a suite of innovative programs being delivered via Innovate Moreton Bay, as part of Council's commitment to the Regional Economic Development Strategy (REDS) which includes the objective of becoming a top ten regional innovation hub.

To find out more,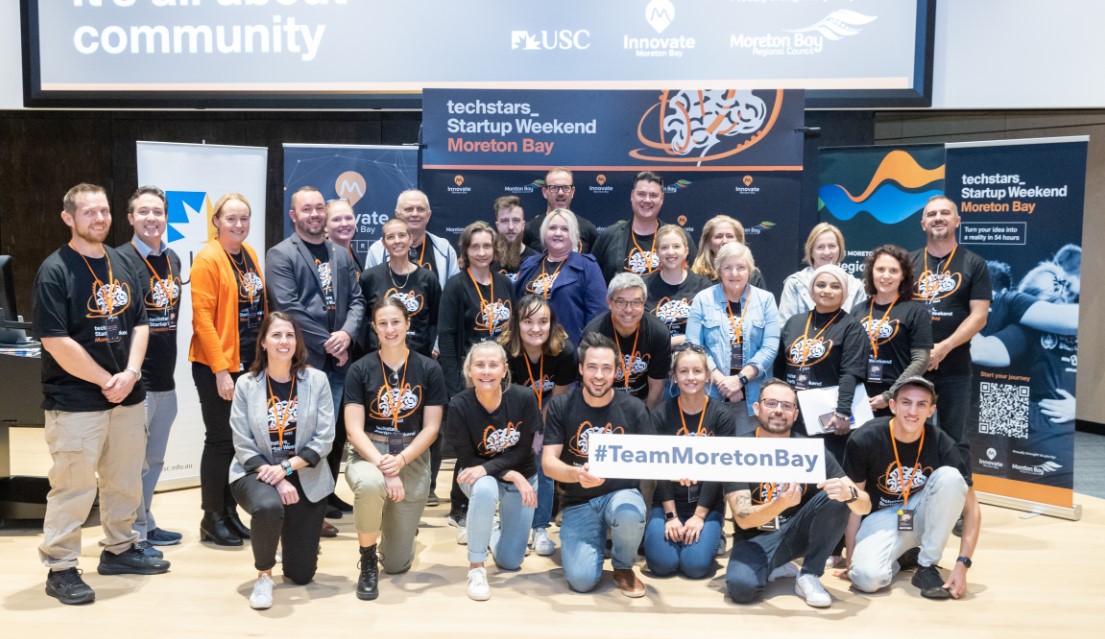 Moreton Bay represented at Australian Manufacturing Week
Moreton Bay Region 'Business of the Year' 2021, Elexon Electronics attended the Australian Manufacturing Week exhibiting their innovative business that specialises in the design, development and manufacturing of a diverse range of electronic products for niche local and export markets including high-tech electronic products for Original Equipment Manufactures (OEM's).

The Australian Manufacturing Week (AMW) was held in Sydney from 7 - 10 June, 2022 and with over 6,000 attendees and 170 exhibitors showcasing the latest in robotics, additive manufacturing, welding and machine tools and ancillary equipment, this event confirmed that technology innovations will support our ability to onshore more of our manufacturing capability well into the future.
Australasian Hotel Industry Conference & Exhibition (AHICE)
Invest More - Moreton Bay, the region's investment attraction brand, was on show at the AHICE Conference in Adelaide from 4-5 May. Mayor Peter Flannery led a team to highlight the investment opportunities within the tourism and accommodation sector of the region and to engage with the hotel industry.
Recent research indicates the Moreton Bay Region requires up to eight internationally branded hotels inclusive of an extra 1400 hotel rooms within the next 10 years leading up to the 2032 Brisbane Olympic & Paralympic Games. Last year we had 4.3 million visitors and a total 2.4 million visitor nights in our region - that's more than double the number of annual visitors to Noosa!

Conference attendees were given councils hotel investment guide and fact sheet which highlighted the hotel investment requirements for the region and the many benefits for investing in the region.

The team also met with over 12 different hotel investment clients and will continue to market these opportunities over the coming months.
Your one-stop shop for grants and funding opportunities
Moreton Bay Region Funding Finder is a free, easy to use portal for community and business groups in the Moreton Bay region.
Funding Finder brings more than 1,000 grants valued at over $70 billion to one central location, helping groups quickly search and identify relevant grant and funding opportunities. Receive email alerts for new grants, save your favourites and access tips to help your group apply.
Register with Moreton Bay Region Funding Finder and never miss a grant opportunity again!
Tax time toolkit
The Australian Taxation Office (ATO) has released a tax time toolkit to help small businesses and their tax professionals with their income tax returns.

The toolkit has been updated significantly this year with information on COVID-19 and FBT and primary producers, in addition to the following:
home-based business expenses

claiming digital expenses

motor vehicle expenses

travel expenses

digital product expenses

using business money and assets

pausing or permanently closing your business
To access the toolkit
,
Meta digital support for small business
Following the recent severe flooding in southern Queensland and north eastern NSW, Meta has developed a Small Business Flood Support Program to help flood affected small businesses to stay resilient and continue to connect with their customers and communities during this time using apps such as Facebook, Messenger and Instagram. This Program is designed to help flood-affected businesses to continue to operate their business online and provide support to assist in their digital capacity building.
Through the program, eligible small and medium businesses will be able to apply to receive:
An invitation to attend a 'Meta Boost' free training session providing best practice education to help empower small businesses with the tools they need to grow their business online in challenging times.

tailored one on one business consultation with a Meta Small Business Support Specialist

An AU$200 Facebook Ad Credit to promote your business and connect with customers and community.
For more information and how to apply,
Upcoming Events, Opportunities and Programs
Featured



Moreton Bay Business & Innovation Awards 2022
Moreton Bay Business & Innovation Awards celebrates the outstanding achievements of Moreton Bay businesses and individuals. Get involved by entering your business into the 2022 annual awards program.

Nominations close Sunday 17 July 2022






What the HACK is GovHack??
Unpack what is GovHack and learn from previous participants on what you will take away and experience from designing a project in what has now become the largest open data hackathon in the southern hemisphere, and one of the largest in the world.

Date: Wednesday 20 July 2022
Time: 2:00 PM - 3:00 PM
Location: North Lakes Sports Club




Innovate Moreton Bay Monthly Social Catch Up
This monthly social catch-up is for local business owners, entrepreneurs, innovators, or those who simply want to connect with like-minded thinkers and tinkers. Collaboration is innovation - and you never know who you might meet. Keep up-to-date with relevant topics and events within the Regional Innovation Ecosystem.

Date: Wednesday 20 July 2022
Time: 3:00 PM - 5:00 PM
Location: North Lakes Sports Club
Additional

Technology in Manufacturing
A session aimed to educate and showcase a range of advanced technologies that can have significant benefit when implemented in a manufacturing setting. Learn from specialists in the fields of Digital Twinning, Automation, Mixed & Virtual Reality and Data Automation and gain an understanding of emerging techniques and technologies and how they can be applied in your business for growth, expansion and sustainability.
Date: Thursday 21 July 2022
Export Market Development Program
The Queensland AI Hub, in collaboration with Austrade and the Export Council of Australia, is hosting a 2-day workshop for small to medium enterprises to gain insights on how your business can become export-ready and reach new international markets.

Date: Thursday 21 & 22 July 2022

EcoBIZ Program
CCIQ's free ecoBiz program provides access to one-on-one coaching sessions with a sustainability expert.
Registrations open now
Queensland Climate Tech Showcase
For climate tech entrepreneurs and their teams, investors, mentors, scientists, and advocates in the climate tech space. And for those who want to find out more about this exciting and fast-growing sector!

Date: Wednesday 17 August 2022
GovHack
Join thousands of others and apply your creativity, problem solving and critical thinking skills.

Date: Friday 19 August - Sunday 21 August 2022

Looking for a venue for meetings and events?
Are you looking for a venue for meetings and events? Have you considered the Learning & Business Centre at the Caboolture Hub?

Situated on the top two floors of the award-winning Caboolture Hub building lies the Leaning & Business Centre, comprising of 15 purpose-built meeting and events spaces. This venue has something for everyone with private and peaceful Business Pods for up to 4 people, to Meeting Rooms, the executive Boardroom, the stunning open-air Terrace and the Seminar Rooms which can accommodate up to 200 people. The venue even boasts a multipurpose Training Room, either set up classroom style for presentations for up to 27 attendees and a facilitator, or with up to 18 computers added which converts the space into a modern-day technology lab.

For more information or to take a virtual tour of the Centre please visit www.mbrc.qld.gov.au/caboolture-hub, or phone (07) 5433 3700.
Subscribe Now!
Did someone forward you this email? If you are interested in regular updates on local business news, opportunities, workshops, or events in our region, subscribe now!
We want to hear from you!
Business News produced by the Economic Development Department at Moreton Bay Regional Council helps us keep our local business community informed by sharing news, events, programs and opportunities. If you have any suggestions on future inclusion please reach out by emailing us at Economic@moretonbay.qld.gov.au
Template Footer
All rights reserved.
Copyright © 2022
Phone: 07 3480 6842
Email: Economic@moretonbay.qld.gov.au
Mailing address:

PO Box 159
Caboolture QLD 4510
You have received this email as you have indicated an interest in being kept informed of Economic Development news and events . If you no longer wish to receive updates from Economic Development or did not subscribe for these updates, please unsubscribe here.
To ensure that the services we provide to you are well coordinated, the contact Council has with your business is recorded within Council's Customer Relationship Management (CRM) system. All information collected and retained by Council is in accordance with Council's Information Privacy Plan, published on Council's website. Under Council's Privacy Plan, businesses can find out what current details are held by Council and, on request, have them updated.
↑