City of Maribyrnong - Business Bulletin - June 2022
To our Maribyrnong Business Community,
As the end of financial year has reached us, we look back at some of the achievements our businesses have accomplished over the past 12 months. The Business Elevate Program was one of the many ways our community rallied together, to support one another during lockdowns and uncertainty, via a Business to Business grants program developed by Council. You can learn more about the successes of this program in the story below.

Business owners are often flat out taking care of their business but can often overlook their own wellbeing. Discover below how looking after your mental health can enhance your business success.
With less than a week left in June, we also share tax news and information to help you lodge your tax return.
Looking for something to do over the cooler months? Our Love Your Local Website has you covered this winter with lots of local fun and things to do in our City. Check out the stories on Love Your Local below.
We hope you enjoy the June edition of our newsletter.
Best Wishes
Economic Development Team, Maribyrnong City Council
Business Elevate Program - Networking Evening
The Business Elevate Program was launched in late 2021 and matched 60 local businesses with other businesses to obtain goods and services to the value of $2000. This enabled businesses to access printing and signage, website and social media services, photography and many more goods and services for free or at a reduced price.

Last night (Thursday 23rd June) we celebrated the outcome of the Business Elevate Program with a networking event which featured a panel discussion with program participants who shared their success stories with the audience.

It was wonderful to see the business community in such high spirit as they networked and acknowledged the success of the program.

Well done to all businesses involved. Council will be developing more opportunities for businesses over the coming months, and stay tuned for announcements about future roll-outs of the Business Elevate Program.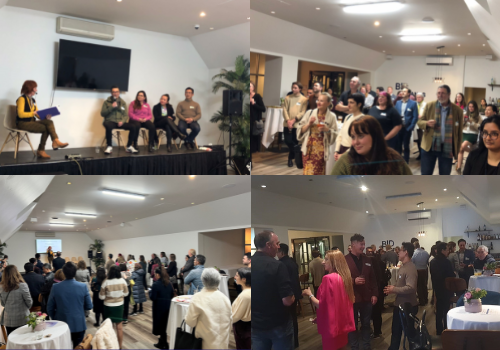 Image: Guests enjoying the opportunity to network with link-minded business operators.

Love Your Local - Mari

The '
Love Your Local - Mari
' campaign is continuing to profile some of our amazing business owners and operators with new stories being released each week. Some of the recently profiled businesses have included:
Edison Light Globes; Duc Nga Tofu; The Naked Egg; Far Fetched Designs; West Footscray Wines; Slice Shop Pizza; Nabo; Hop Heads; Casa Di Tutti
Check out the 'Meet the Locals' section of the Love Your Local website or keep an eye out on the Council Facebook page as new stories are released each week.
Visit the
Love Your Local Mari website
.
Cotton Mills Business Association - launched

The Cotton Mills has been part of Footscray for well over a century but the newly formed Cotton Mills Business Association (CMBA) is behind what may be it's most exciting period of all as it evolves into a hub for creative professionals.
With around 90 businesses tucked away in the many nooks and crannies of the former industrial site, there is an eclectic range of services including; video, film & commercial production, photography, recording studios, event specialists, a record label, musicians, video streaming, visual artists, social media experts, software programmers, architecture, web developers and more.
CMBA was launched last week with a special guided tour for Mayor Cr Anthony Tran through some of the amazing businesses.
For more information on CMBA visit the website:
https://www.thecottonmills.com.au/
or via email:
cmba@thecottonmills.com.au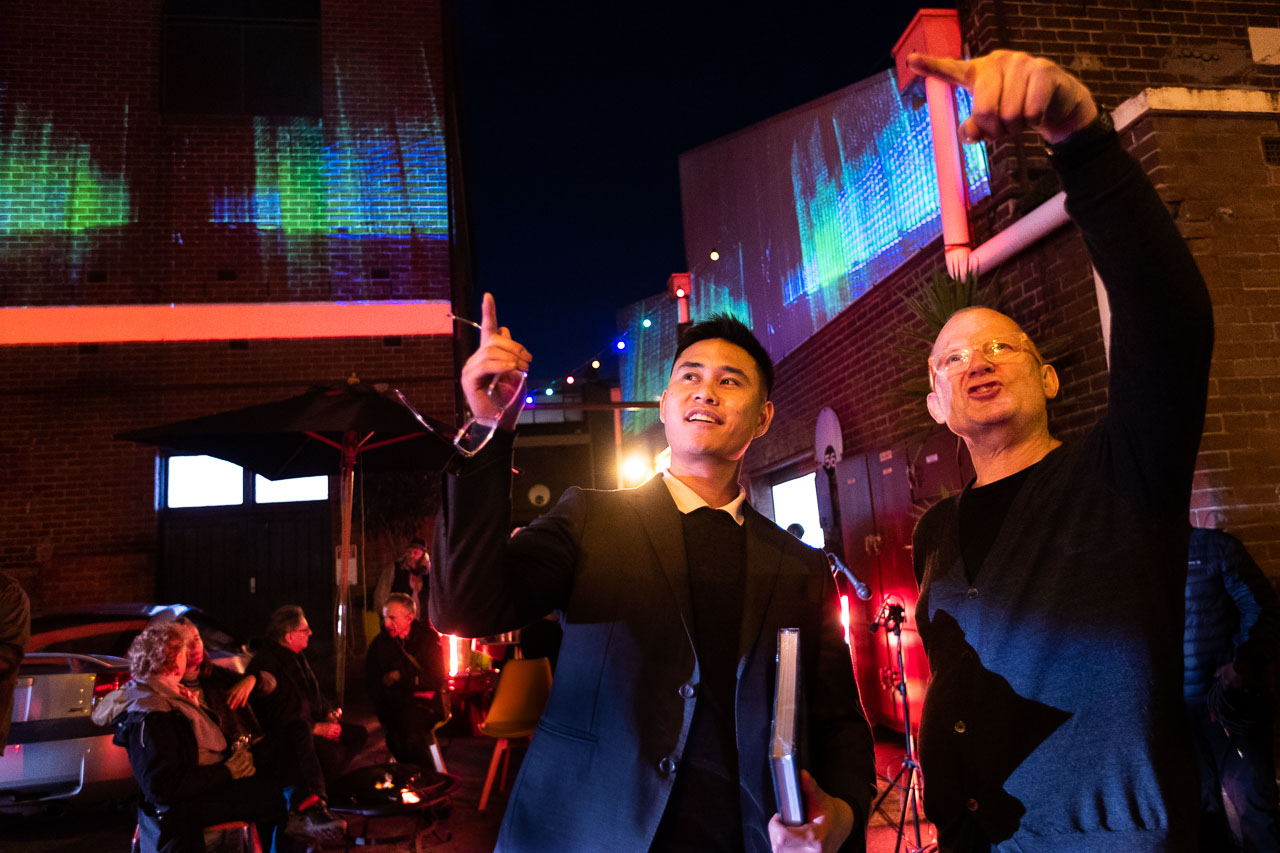 Image: Mayor Cr Anthony Tran being shown around The Cotton Mills with CMBA president Mal Padgett
July 1 Legal Changes For Businesses 
As June 30 quickly approaches, SMEs around the country are busy making sure their tax affairs are in order. But amid the mad rush at the end of the financial year, it can be hard to keep track of all the other changes that will come into effect on July 1.
From an increase in the national minimum wage to a change in the monthly superannuation threshold, the start of financial year 2022-23 will bring with it a raft of legislative changes that affect SMEs.
Here's a quick guide to key changes your business needs to be aware of
Looking After Your Mental Health 
When was the last time you gave yourself a check-up? Not a physical one with treadmills or blood pressure readings, but a mental wellbeing check?

The Partners in Wellbeing Helpline is a free program offered through Business Victoria's small business wellbeing initiative, Headway. It's a free and confidential support service, offering access to business advisers, financial counsellors and wellbeing coaches. Help is available seven days a week, online and over the phone.

Learn More
Taxable Payments Annual Report
Businesses and government entities who make payments to contractors may need to report these payments and lodge a Taxable payments annual report (TPAR).
Contractors can include subcontractors, consultants and independent contractors. They can operate as sole traders (individuals), companies, partnerships or trusts.
A TPAR must be lodged by 28 August each year.

Learn More
Business Stimulus Package Still Available

The Victorian Government's $200 million stimulus package is still available to support businesses, and entice Victorians back to enjoy their favorite food and hospitality experiences across Victoria.
Check to see how your business can benefit