City of Maribyrnong -
Business Bulletin March 2021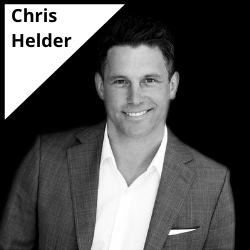 To our Maribyrnong Business Community,

Welcome to the March edition of Maribyrnong Business Bulletin.

Victoria is getting back into the swing of things with a 'New COVID Normal' and businesses have been adapting to the changes COVID 19 has thrust upon us over the past 12 months.

It is wonderful to see many businesses in our municipality are flourishing and back on track after a challenging year. We hope to see many more businesses continue to prosper and grow.

Council will be holding its first Business Networking Breakfast since 2019 and we are excited to bring you an insightful and motivational keynote speech from renowned author and motivational speaker Chris Helder.

Chris' exuberance and passion for business will be felt by every person in the room with an awe inspiring speech about useful beliefs and how it differentiates from positive thinking. Chris will also delve into the topic of doing better business in a post-pandemic world and will provide useful strategies and tips on how to improve communication in your business. More information can found in our newsletter below.

If your require business support and information from our Economic Development team, email business@maribyrnong.vic.gov.au
Best wishes
City of Maribyrnong Team
2021 Business Networking Breakfast - 'Useful beliefs and doing business in a post-pandemic world'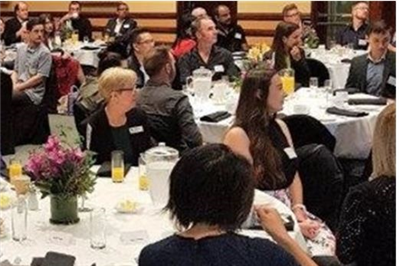 Friday 30 April 2021
7am for a 7.30am start
Cost: $15pp
Location: "The Line", 2 Yewers Street, Footscray

Join Council and the local business community for the first Business Networking Breakfast for 2021.
This signature event called 'Useful beliefs and doing business in a post pandemic world' brings businesses together to be inspired, uplifted and entertained by our brilliant guest speaker Chris Helder.

Chris is a business communication specialist, best selling author and master story teller who has motivated and inspired business leaders around the globe. His presentations about how businesses can use mindset and useful beliefs to get through difficult times has radically transformed how thousands of people worldwide communicate with clients, customers, colleagues, staff and teams.
This event also gives guests the opportunity to network and mingle with other prominent business owners over a delicious hot breakfast and a chance for guests to learn what new and exciting business support and Smart Citieis initiatives are being delivered by Council.

Ticket prices have been heavily subsidised by Council so be sure to book early and secure your spot!

Book your tickets now
Have you applied for the Better Business Incubator yet?
Applications are now open for the 8-week program that will equip you with the knowledge, resources and connections to take your business to the next level.

During the program, The Founders Co. team will be taking a hand-selected group of small business owners through an in-depth and jam-packed program.

This initiative, supported by Maribyrnong City Council, offers weekly online masterclass workshops, group mentoring, live events, headshots day and networking.

Take advantage of the 50% discount on the course cost and apply today!

Find out more & register your interest

Free online business webinars and workshops
The Australian Government has expanded the ASBAS Digital Solutions Training Program by an extra 10,000 places nationwide.

This FREE program includes mentoring, workshops and training for businesses who wish to upskill or learn ways to improve digital technology in their business.

There are a number of upcoming workshops scheduled over the coming months.
The Small Business Bus visits Footscray
Wednesday 25 March 2021
Footscray Library Paisley Street car park
Drop in session between 10.00am-4.00pm

Operated by Small Business Victoria, the Small Business Bus visits Melbourne and regional Victoria as a 'travelling office on wheels'. The bus provides guidance and mentoring to local business owners and entrepreneurs with tailored advice and support for all types of businesses.

This year the Small Business Bus will be trialing a drop in approach rather than having to make an appointment. You can now see a business specialist at a time convenient to you on the designated day.
Do you have a product or offer you'd like to share with the business community?
Council is seeking Expressions of Interest from local businesses who wish to place a product or offer in the event show bags which will be distributed to attendees at the upcoming Business Networking breakfast. It is expected that 100+ guests will attend the breakfast, so it's a great opportunity to connect with our local business leaders.

Send us an email with your suggestions and one of the team will be in touch with you to work out details: business@maribyrnong.vic.gov.au
Have you claimed your FREE contactless thermometer?
The State Government has extended the Contactless Thermometer Program across Victoria with businesses able to claim a free high grade thermometer to check staff and customer temperature when onsite.

Council will be distributing a limited amount of these thermometers so if you've yet to claim one, you can request yours now.

Love Your Local Campaign
The Love Your Local Campaign is a Council initiative designed to support & promote our public facing businesses that were impacted by Stage 4 lock downs in 2020.

The platform and interactive directory is a great place to find new restaurants, cafes, hairdressers, delis, gyms, gift shops etc.., and the 'Meet Your Locals' articles provide an insight into the people behind these awesome businesses that make up our municipality!

If you have a public facing business and you are not listed on the directory you can request to be added by following the prompts on the website.


CONTACT US
Maribyrnong City Council
Corner Hyde and Napier Streets
Footscray, Victoria, 3011
(03) 9688 0200
maribyrnong.vic.gov.au