City of Maribyrnong - Business Bulletin - 10 November 2021
To our Maribyrnong Business Community,

How is it November already? What a whirlwind the past few weeks have been but how vibrant does the city look with the hustle and bustle of retail and hospitality returning to a new normal?!

How are you coping with the reopening of business? Are you on top of all the rules and regulations to make your business COVIDSafe? Check out the latest from The Victorian Government for guidance and information to assist your business.

There's lots to read in our bulletin this week and if you have any questions, comments or queries, please email business@maribyrnong.vic.gov.au


Best wishes and stay safe
City of Maribyrnong Team
How The West Is #1 - New Business Podcast Series
Council is excited to launch the How The West is #1 podcast series showcasing our local business identities and their inspiring life and business stories.
In this 5 part series, our local business owners will share all about the motivations behind running their successful business, the ups, the downs, the pivots and everything in between.
Our first podcast interview is with John Ng, a Maribyrnong Citizen of the Year who is based in Yarraville. He is the owner of a financial services and mortgage business called The Money Jar Concept and also the founder of the Facebook Group Humans of SKY (which stands for Seddon Kingsville Yarraville) and now includes all of the Inner West.
He has recorded the stories of 150 'humans', which you can find on his website, www.humansofsky.com.au.


Love Your Local Activation Grants Now Available

Maribyrnong City Council's Love Your Local Activation Grants aim to provide financial support to our local community to reactivate the City's public spaces.
Grants of up to $10,000 will be given to community members to trial new events, installations, activations, and recreational activities.
Learn More and Download the Love Your Local Activation Grants Guidelines for more information.
Outdoor Dining - Expressions of Interest for further funding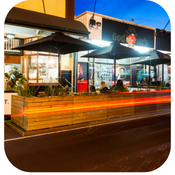 Council has secured an extra $500,000 in State Government funding to help create and support more outdoor dining venues, in addition to encouraging other businesses to expand their footprint outdoors.
We are rolling out an Outdoor Activation Expressions of Interest Program to offer businesses the opportunity to apply for funds. Expressions of Interest (EOI) will centre around the State Government's directive that funds be available for re-activation and establishment of new, outdoor spaces:
provision, maintenance or upgrade of outdoor spaces, parklet facilities, bollards, planter boxes, street furniture, landscaping, signage, lighting etc.

purchase or hire of equipment to support outdoor economic activity in public areas including marquees or other structures, screens and blinds, shelving and display racks, seating, PA Systems etc.

street entertainment, cultural displays and performances, etc. to enhance the ambience of outdoor areas

traffic management, including street closures

local marketing and communications to promote outdoor economic activity, and
Any business that wants to submit an idea for improving their outdoor space should complete the Expression of Interest form by 11.59pm Sunday 21 November 2021.

Applicants will will be advised of the outcome of the EOI process by the end of November.
She's The Boss -  Women in Business Networking Lunches

Searching for ladies who lunch for our final She's The Boss Women in Business Event!
Maribyrnong City Council is proud to present the She's The Boss Christmas Networking Lunch for our fabulous women in business all across our City.
This event is perfect for those who wish to connect with other business women in the municipality to make friendships and new connections, and for those who just love a good vino over lunch and a chat.
Bring a friend or come on your own- We will introduce you to someone if you need some courage to mingle. There's no agenda on the day, just an opportunity to get a bunch of ladies together after another long year navigating business during unprecedented times!

Event Details
Date: Monday 29 November 2021
Time:12pm
Location: Railway Hotel Yarraville
Cost: $30 for lunch and champagne on arrival

Book Now
Start, Now - Pre Accelerator Program For Start Ups
After a successful program launch in 2021, the Start, Now pre-accelerator program will again run in 2022.

Start, Now has helped over 150 entrepreneurs pursue their dreams, and in partnership with Launch Vic have delivered a jargon-free and highly engaging pre-accelerator program to help turn business ideas into reality.

Applications are now open for gutsy and determined entrepreneurs to showcase their talents and take their kitchen table idea to the world stage.

Apply Now
2022 Civic Awards Nominations Now Open 
Nominations for Council's annual Civic Awards are now open! Please encourage your teams to promote the awards through their networks.

The annual awards provide an opportunity to acknowledge individuals and organisations who work tirelessly towards making our community a great place to live.

Nominations are being called for the following categories:

- Citizen of the year
- Volunteer of the Year
- Youth Leadership Award
- Community Strengthening Award
- Enterprise Maribyrnong Awards (Contribution to Business Community, New and       Emerging Business, Innovative Business)
- Active Maribyrnong Sporting Award
- Arts Award


All award nominees must either live, work, study or have some other strong connection to the City of Maribyrnong. Award recipients will be invited to attend a civic event in early 2022 where they will be presented with their awards.Visit www.maribyrnong.vic.gov.au/Civic-Awards for more information and to submit a nomination.

Nominations close this Friday 12 November at 5.00pm





Have your say - LGBTQIA+ Strategy and Action Plan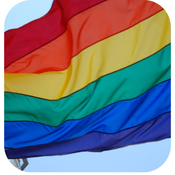 Maribyrnong Council is inviting you to participate in a focus group about LGBTIQA+ people who live, work, study or recreate in the City of Maribyrnong, as well as their families and allies, and contribute to the development of its LGBTQIA+ Strategy and Action Plan 2021-2025.
The Plan will identify tangible actions to strengthen social and economic inclusion for the LGBTIQA+ community and reduce participation barriers in the municipality. It will raise the profile of the LGBTIQA+ community in Maribyrnong and promote opportunities for community engagement, support, advocacy and partnerships.
Findings and insights from the consultations will inform the future work of Council, particularly its role in working collaboratively with local businesses, agencies and partners to plan and implement actions with LGBTIQA+ people, families and communities.
You are invited to participate in the Business and Tourism Focus Group being held on 24 November 4pm-5.30pm via zoom.
Registration is essential via Eventbrite. Please visit the Your City, Your Voice website (www.yourcityyourvoice.com.au) for details.

Registrations close 5pm the day before the event, and a zoom link will be forwarded to you before the focus group session.
City of Maribyrnong - Business Needs Survey - Winners Announced!

Thanks to all who completed Council's Business Needs Survey. The survey has now closed and the Economic Development team are busy reviewing the data collated so that informed decisions can be made to help shape our business community needs. In the coming months, Council will provide information about the survey results and how the community will be better supported moving forward.

Our survey respondents went into a draw to win some fantastic prizes from VU Polytechnic and Highpoint Shopping Centre. Congratulations to the following winners who have been contacted by Council staff directly:

Phil Gao
Ankur Thakur
Tony To
Chris Bierton
Ron Skeggs